Set your sail is a metaphor shaping both attitude and destination. You determine how and where you will go in life!
The role of Perception Coaching is to provide strategies and support which increase the quality and speed of your travel. We do this for individuals and organizations by leveraging both coaching and consulting processes.

Coaching
The coaching relationship is all about you and your goals! Your coach listens to you to understand you, asks questions to support your hopes and dreams, and makes space for you to think aloud. Your coach provides measured support and challenge, to enable success beyond expectations.
Perception Coaching works with you, to match your strategies with your talents.
Start with what you do well; explore your talents.
Discover your values and what gives you energy.
Clarify your goals and create your best path.
See more by appreciating the perspectives and talents of others.
Focus your strengths to increase success, quality relationships, and happiness.
As a result, your new perspectives and skills are aimed at your goals in a way that works for you.
Perception Coaching is founded on the principle that when you use your talents and values to set your direction, you are better equipped to face challenges, barriers, and setbacks with grace.
The clarity, force, and energy of your direction supports resilience, and provides meaning for continued growth and success. Finally, the ability to shift perceptions and see other perspectives stretches potential and possibility to make your next direction even more yours.
Progress Partners
Progress Partners Services provide a check-in for those that know what they want to do, and want help keeping it at the top of their list.
Daily responsibilities: work, social and personal, as well as all of the things that come up, can derail even the best plans made by the most self-disciplined individual. If you want to do more, we help by providing a scheduled time to reflect, check progress, and/or determine next steps so that you get closer to your vision, faster!
Your success has always been achieved by your efforts; we provide space and support to keep your focus on reaching your next level of leadership, success, or happiness.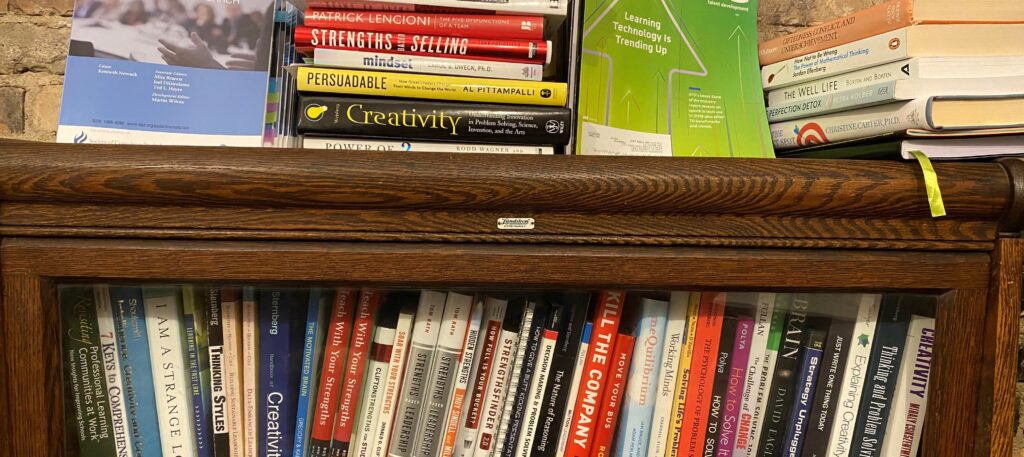 Consulting
For over 20 years Dr. Bengtson has researched perception especially related to innovation, collaboration, problem solving, and engagement. With this expertise, she creates unique programs for businesses and organizations.
Tailored actions aligned to your organization's goals and talents will produce more powerful results than a one-size-fits-all method. You know your business; Perception Coaching knows how trust, leadership, engagement, learning, and other factors impact productivity and wellbeing. Together we can create a plan to meet the needs of your people and organization.
Barb excels in using research based strategies to grow skills such as communication, emotional intelligence, decision making, and leadership. Investing support in your teams, staff, and leadership will make a lasting impact for your organization and culture.
Find your staff's energy for work and life by increasing their well-being and skills, with consulting support from Perception Coaching LLC. 
Perception Coaching starts with your goal in mind. Personalized to respect to your experience and needs, we work together to create and implement your EDICT.
EDICT process
Explore preferences and perceptions
Define success
Identify resources
Commit to goal or mission
Test and adjust strategies to succeed
You have many reasons for the goals you have, and some factors provide barriers to your instant success. If your actions do not pay off as planned, Perception Coaching LLC is here to help you re-center, revise, and recommit (R3).
What aspects of the EDICT process do you do naturally? Which steps might you improve with new strategies?