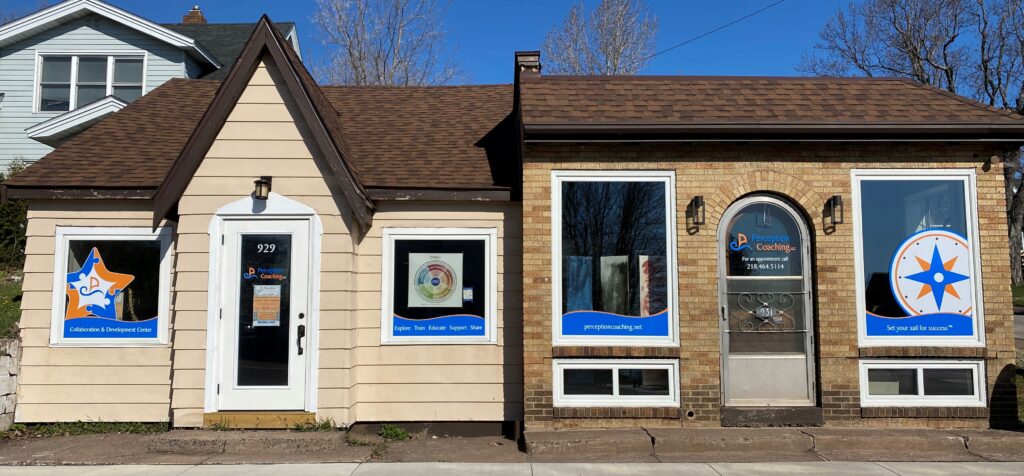 This charming hillside neighborhood is home to Perception Coaching LLC. Our recently renovated site is conveniently located between college and medical campuses. Parking is convenient and free; choose our lot in back, or park on either side of 9th Street; there are bus stops on the corner, increasing access.
931 is Perception Coaching, the interior highlights the unique character of our east wing, with comfortable seating for relaxed, productive conversations.
929 is the Collaboration and Development Center, featuring flexible space for workshops, team meetings, facilitated conversations, and off-site trainings.